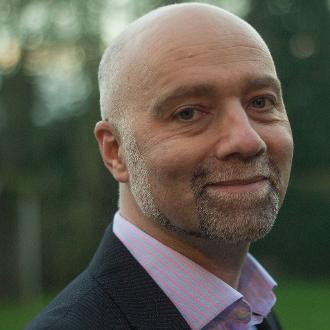 Peter Holloway
Peter has a heart to help the vulnerable and is the CEO of Prison Fellowship. At PF, he leads the organisation's 2,800 volunteers who support those who are held in the 120 prisons across England and Wales.
Initially qualifying as an aircraft engineer, Peter then retrained and built his career in HR, change management and organisation development. As Head of People Delivery, he established and led BA's first HR Shared Service Centre, delivering operational HR services to the 40,000 strong BA team.
In 2010 Petermoved to Switzerland and joined the international humanitarian agency Medair, and as their Group HR Director jointly led the organisation through significant growth and change as a member of the Executive Leadership Team.
Peter is married with two adult children and is interested in how organisations really work and how faith can play a positive role in society
shaffiq din
Shaffiq Din is a Muslim chaplain working with Her Majesty's Prison and Probation Service since 2003. He has a wealth of experience working within and alongside Muslim communities and offers consultancy and training to organisations who would like to better engage with Muslim clients, staff, families and societies. Previously Shaffiq has worked within the Pharmaceutical and Financial Services sectors and has a business/IT senior management background. Shaffiq supports UK Fostering and trains foster carers and staff from diverse backgrounds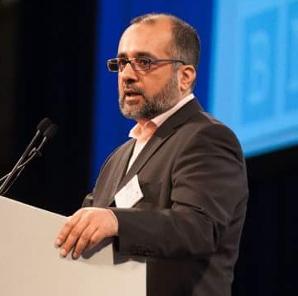 bob wilson
Bob Wilson is the Free Churches Faith Advisor to the Prison and Probation service in England and Wales. He is an ordained Baptist minister and Prison Chaplain, involved in training of Chaplains in a wider sense as an adjunct lecturer of Chester University.

When not in prison you may well find him in the mountains pursuing his other passion of rock climbing. Unusually for a prison chaplain, Bob is a qualified Mountain Leader and Rock Climbing Instructor!
Bob is Chair of Prisons Week, vice chair of the IPCA (Europe) Steering Committee and ex-officio trustee of The Welcome Directory.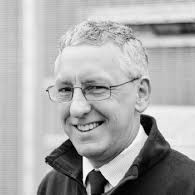 David spademan
David Spademan is a Northerner, having been brought up in East Yorkshire. He definitely has mushy peas with his fish and chips and if available he will also have a pickled onion.
Following some thirteen years of work in the water industry he has pastored an Assemblies of God church and since 2002 has been engaged in the work of prison chaplaincy. In April 2013 he was appointed as Managing Chaplain at HMP Onley where he leads the multi-faith chaplaincy team. The team offers pastoral support to 742 prisoners and around 500 staff and partner colleagues.
David is keen to see prisons have porous walls and to be seen as a part of the wider community. He encourages faith leaders to visit the prison and to actively support prisoners whilst inside and on release. He in part of the steering group for Free Church Chaplaincy in prisons and was a founding trustee of the Welcome Directory.
Eric Southwick
Eric Southwick is non-stipendiary Minister and a Chartered Accountant working with both commercial and charitable clients. He enjoys helping people professionally and personally. Professionally he advises both religious and secular charities across the country, including some small national charities, providing them with a range of services to support them in fulfilling their objectives. Eric serves his local church and churches further afield as a minister, speaking and leading groups and services for them. In addition to fulfilling his ministry Eric has many years' experience of serving as a trustee with a variety of charities and as a governor of a number of schools.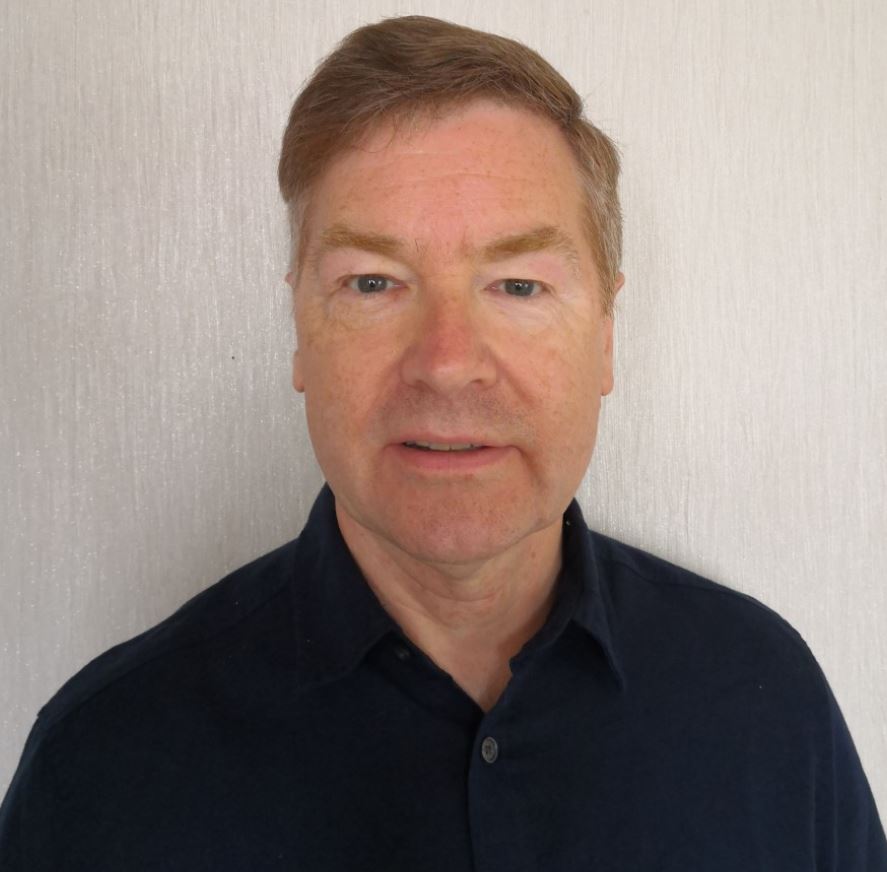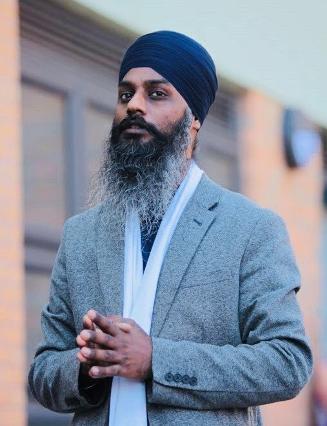 Amrik Singh
Amrik Singh has been a trustee of the Welcome Directory since 2017 when he joined us to help celebrate the important contribution which he believes that Sikh communities can play in helping people leaving prison find purpose and welcome in their future lives.
He is actively involved with the Sri Guru Singh Sabhias Gurduwara in Derby and has hosted our last two AGMs at the Sikh museum which adjoins the site. Hospitality is an absolute integral part of Sikhism, and through involvement with the Welcome Directory, Amrik hopes to be able to spread the word that this is as true for those leaving prison as for every other person with whom the faith interacts. Amrik also serves as a Sikh prison Chaplain at HMP Onley.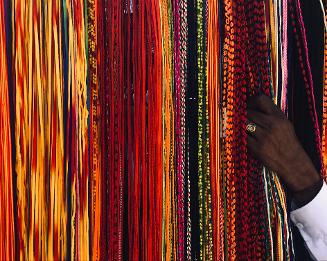 Rizwana Reza
Rizwana Reza has been Managing Chaplain at HMP and YOI Brinsford since October 2016. Starting in 2004 as Sessional Muslim Chaplain at HMP/YOI Drake Hall she went on to become Managing Chaplain there in 2013.
Having graduated from University of Manchester with a BA(HONS) in Middle Eastern Studies, Rizwana then went on to do a PGCE in Primary Education and then the Certificate in Training of Muslim Chaplains.
She grew up in Ireland and Zambia as a child and then in the UK has lived in Shropshire, London, Wolverhampton, Bath, Nottingham and Lancashire. Rizwana s married with three children, she is widely traveled having visited, India, Pakistan, Kenya, Tanzania, Turkey, Morocco, Tunisia, Saudi Arabia, Egypt, Italy and Spain and is passionate about different cultures and faiths living together in peace and harmony.
Rizwana has been a Committee member of her local Interfaith Group and is an Executive member of the Muslim Chaplains Association, joining The Welcome Directory as a trustee in the autumn of 2020.
Fred Ireland
I was born in Leicester and have been a Methodist minister since 1980 and have looked after churches in Nottingham, Sudbury (in Suffolk), Aylesbury and Thame. I currently have pastoral care of the churches in Bampton, Burford, Faringdon, Minster Lovell and Westcot in Oxfordshire. I also share ministry at Long Hanborough Methodist Church with the Revd. Charles Harris. I am the Free Church Prison Chaplain at HMYOI Aylesbury, a role I have had there for 25years. Previously I was Chaplain at HMP Highpoint and The Mount. I have served as a Prison Chaplain since 1988.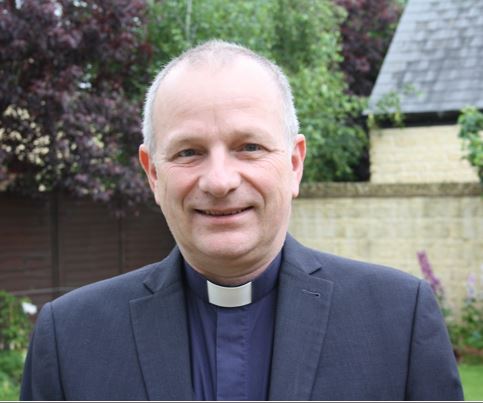 I am married to Susan and we have three married children and seven grandchildren. My hobbies include photography and cooking and enjoy watching golf, cricket and the ups and downs of Leicester City Football club.

SIGN UP For OUR NEWSLETTER
© Copyright The Welcome Directory