Helping faith communities welcome people leaving prison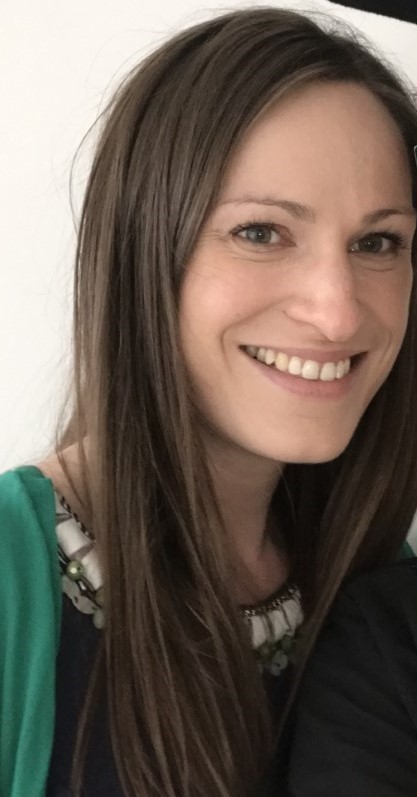 Emily Green is The Welcome Directory's Project Manager. Emily joins us having spent 9 years in the development and humanitarian sectors, supporting staff, partners and communities of different faiths overseas. She has experience leading a global team, project managing the logistics operations and building capacity for the geographical portfolios for which she was responsible at Tearfund. In response to the pandemic, this included procurement proposals and budgets with institutional donors.
Emily has served a local church-based homelessness project in a voluntary capacity and is passionate about positively impacting and engaging communities on issues of social justice. She is excited to lead a team that strives to mobilise faith communities to grow as agents of transformation for people leaving prison with faith.
On a personal note, Emily enjoys singing, playing the guitar, cycling and baking anything sweet!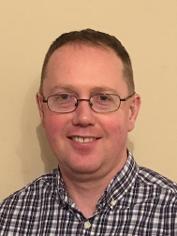 James Seager is our Capacity Development Officer, developing engagement from faith communities and volunteers. He has been involved in leading faith communities since 2002 in Nottinghamshire and Yorkshire, and has promoted faith-support for people with sight loss as well as mission work in Uganda. He currently serves as a part-time Free Church Chaplain at HMP Hull alongside his work with The Welcome Directory. James is passionate about seeing people integrated and contributing into communities, whatever their past or background.
A "gadget freak", James also loves camping with his family and enjoys volunteering in his local church. He is currently studying for a Masters Degree with Regents Theological College.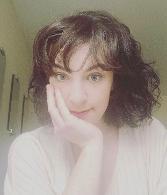 Amélie Taylor is Communications and Fundraising Officer. Amélie joins us having spent 3 years working for Changing Tunes, a social-justice charity using music and mentoring to help people lead meaningful lives free from crime. Throughout this time she developed a profound appreciation of the difference that post-release support played for individuals leaving prison. She has experience in digital communications, social media management, website maintenance and press and media relations. She also has experience in raising funds from a variety of sources : Trusts and Foundations, individual donors and statutory bodies.
Amélie is passionate about the work of The Welcome Directory and is excited to join a community of like-minded individuals who are committed to helping prison leavers continue their journeys of faith 'beyond the gate' .
In her spare time, Amélie enjoys dancing, walking, reading and spending time near the sea.
The Welcome Directory is also supported by faithful volunteers who share our passion for supporting prison leavers beyond the prison gates, to whom we are so grateful. Should you be interested in exploring volunteer opportunities and joining us in our mission, we'd love to hear from you!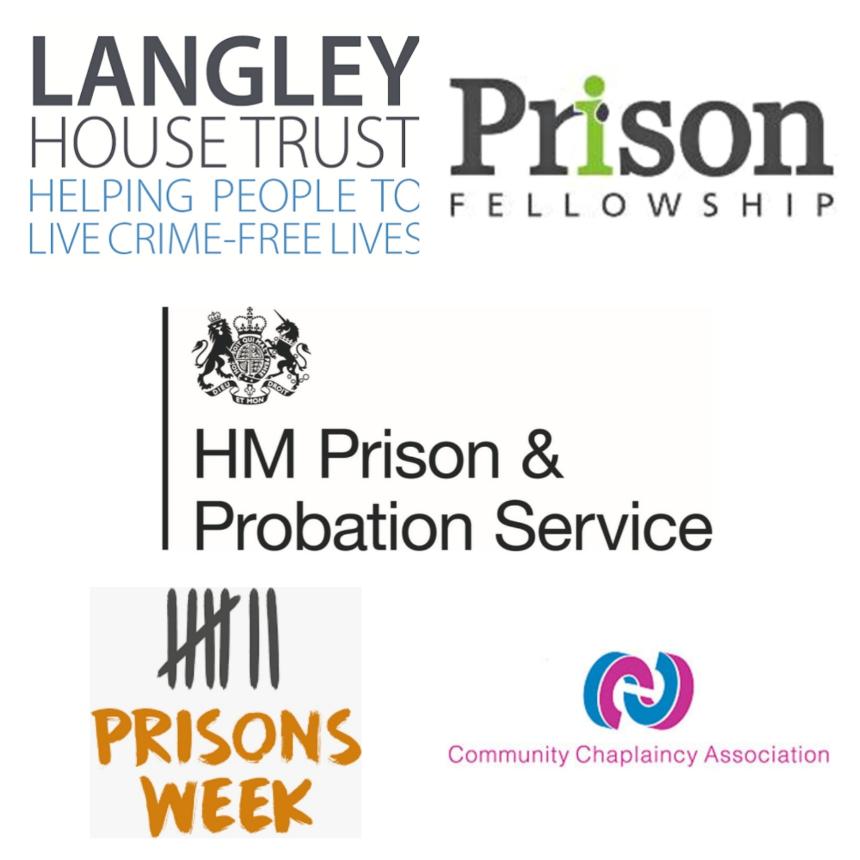 Our vision
The Welcome Directory has a simple yet powerful vision: to help faith communities become places where people who leave prison find acceptance. A place to belong that not only nurtures faith but also offers appropriate practical support.
People are at the very heart of this work; people who have found the benefits of being part of a faith community whether inside or outside the prison gates. If nothing else, we hope that engaging with The Welcome Directory will help you to understand that in a deeper way; that those leaving prison have a name, a story as well as hopes and dreams for their lives beyond the prison gate.
The Trustees, staff and stakeholders of The Welcome Directory met in November 2017 to establish our goals and our values.
Our Goals
In the next few years (by November 2022) the Welcome Directory (WD) will
Create a substantial directory with wide geographic coverage & wide breadth of faith groups
Ensure that every resettlement prison will have support from a WD volunteer
Ensure that every person leaving prison with a faith is made aware of WD
Enable every registered faith community to have the opportunity to attend a WD prisoners awareness course
Be a recognised part of the post release landscape
Have a sustainable funding and resourcing model
Be representative of the diversity of people in prison with faith
Have a breadth of positive partnerships
Be a great organisation to work / volunteer with
Be a narrative resource for people leaving prison in faith
Enable registered faith communities to see how the WD fits with their mission
Our Values
The Welcome Directory as an organisation values
Human Potential - we value a faith that inspires us to achieve more than we can currently imagine
Belonging - we value the creation of places of welcome where people leaving prison feel that they belong
Non-judgmental acceptance - we value the desire to accept both that people make serious mistakes in life, but that change is possible when trust is promoted
Welcome - we value welcome for all people irrespective of difference or history
Flourishing - we value safe places where people can flourish as they grow in faith and are offered practical support
our origins
The Welcome Directory was inspired by a resettlement project in Singapore called the Yellow Ribbon. Employers signed up to make opportunities for people when they came out of prison if the employers themselves made a commitment to change. It has led to real changes in society including a willingness to "unlock the second prison" of the community so that there was more acceptance and support for people upon release. For inspiration check out http://www.yellowribbon.org.sg
The project was referred to in a speech by a former Prisons Minister, Crispin Blunt, at a lecture on Restorative Justice at Lambeth Palace and led to the idea of developing a network of "Yellow Ribbon" faith communities in England and Wales so that when people are released they can easily identify communities that would be welcoming. Each self-identified community, with the support and commitment of their faith community leadership, would ensure that they have in place:
people identified who have undergone some training to make them aware of the needs of people who have been in prison,
safeguarding policies in place,
and identified local resources that might be helpful to someone making the transition to life in the wider community.
The level of support imagined would not be a formal mentoring scheme, but rather organic support developed through awareness raising and attitudinal change within the particular faith community. This would be the role of a small group of committed and identifiable champions within that community. It was the aspiration of the original working group that many faith communities would sign up as Yellow Ribbon communities so that a person walking down a high street might see the Yellow Ribbon sign outside a Mosque, Church, Temple and Gurdwara and so recognise the common values shared by faith communities to support people as they resettle.
An initial exploratory group was established involving people from Community Chaplaincy projects, representatives from faith communities identified by HMPPS Faith Advisors and the Head of HMPPS Chaplaincy, and a focus group was held at HMP Wormwood Scrubs. The purpose of the focus group was to explore with people who have either gone through the experience of leaving prison, or were about to do so, what they would look for in such a "Yellow Ribbon" faith community in terms of their values and the sort of welcome and practical support that would be helpful so that they would feel truly "at home".
Much as it would be nice to think that all faith communities would want to be "Yellow Ribbon" faith communities, the experience of people going out suggests that many places easily feel out of their depth with folk who have been imprisoned and cope by either rejecting them - in a "nice way", or making the person feel too visible at a time when they want to be able to gain the confidence of a few new friends.
After several meetings it was agreed that the next step forward would be to develop a Pilot Project in two areas; one being a London Metropolitan area and the other an area with strong faith diversity.
Development
Bob Wilson, The Free Churches Faith Advisor to NOMS drew up a plan to implement the pilot and secured the funding to develop the idea and run a limited pilot over the course of a year. In October 2014, Jonathan Green was appointed to coordinate the development of the work on a part time basis. Because there are a number of organisations in the UK that use Yellow Ribbons, it was agreed that The Welcome Directory was a good description of the aim of the work. To develop a directory of welcoming and supportive faith communities across England and Wales.
2014-2016
October 2014 was a time of planning and focusing the question of what could be achieved in a year.
Between November and January about 120 people provided input including prisoners, former prisoners, prison chaplains, prison staff, prison governors, criminologists and faith leaders. Their input led to some key insights that shaped the vision further and some central themes emerged which helped determine the next steps.
A diverse development team was formed and Jonathan and the team shaped three sessions that form the heart of The Welcome Directory process.
The three sessions were finished at the beginning of the Spring of 2015 and five prisons agreed to take part in the pilot.
Towards the end of the summer we had our first registration: The Quakers in Rugby!
Encouraged by the response, we learnt from the pilot, refined our processes and edited the sessions. In early 2016 we released the material and supporting resources to all managing chaplains across the prisons in England and Wales and invited them to develop the work in the coming year.
Recognising the potential of The Welcome Directory and encouraged by the early results, the Directors of the Free Churches Group extended the funding for a further year.
Recognising the opportunity to develop a distinctive work that had potential to grow into a national work which was supported by staff and volunteers, the directors of the Free Churches Group encouraged The Welcome Directory to become a charity in its own right. They promised six months of funding whilst a donor base could be developed.
On 1st October 2016, precisely two years after the development began formally the new charity had its administrative launch.

contact us
27 Tavistock Square, London. WC1H 9HH
07538 129347
Registered charity 1169014
SIGN UP For OUR NEWSLETTER
© Copyright The Welcome Directory