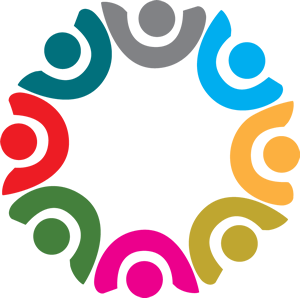 Frequently Asked Questions
What is The Welcome Directory?
The Welcome Directory is a not-for profit dedicated to supporting the rehabilitation of prison leavers. Our national directory provides a searchable list of faith communities across England and Wales who are committed to welcoming and appropriately supporting people who have left or are leaving prison. Click here if you would like to register your faith community!
How do we work?
The Welcome Directory enables you to identify a faith community in your local area, and access all the details you, or someone leaving prison, needs to make a decision about whether to form a connection. The directory exists online as a searchable map, and as a physical directory which can be found in all prison establishments and Approved Premises in England and Wales.
How can my prison get involved in the work of The Welcome Directory?
We hope that what you have read so far has inspired you to talk with the Managing Chaplain about establishing the work at your prison. We know that prison chaplains have many demands on them and so we have made the process as easy as possible. We would love to talk to you about developing the work at your prison and consider faith communities local to your prison who are actively engaging. Please get in touch for more information.
what are the registration requirements?
The Welcome Directory has four key requirements - or '4 Ps' in order to register:
A Safeguarding Policy that promotes an active safeguarding culture within your faith community.
Permission from a senior faith leader (or multiple faith leaders) depending on the structure of your faith community.
A Point of Contact, between your faith community and The Welcome Directory, also known as a 'Champion'. Ideally this should be someone who is passionate about 'through-the-gate' work, aware of safeguarding issues, and great at welcoming.
Prior Experience with this kind of work, perhaps through working or volunteering in a prison or other social action projects within the community.
For those faith communities without prior experience, we offer a three- session Prison Awareness Course involving experienced Prison and Community Chaplains and Prison Leavers to learn about life in prison, imprisonment, and life after release.
If you can say yes to the four requirements above, we would love to include your faith community within our directory! You can register your faith community via the online form on our website here. If you are unsure about anything or have answered 'no' to one or more question, then contact us so that we can help you via [email protected]
how many faith communities are registered?
In October 2022, we exceeded the milestone of 300 faith communities registered, and look forward to continuing to increase the number, diversity and geographical spread of registrations. You can see the latest up-to-date number of registered faith communities here.
Does The Welcome Directory refer people leaving prison to specific faith communities?
We are very clear that The Welcome Directory is not a referral service! This directory does not make recommendations, which means that there will be no preferential ranking. The directory will produce good information and empower people to make their own decision on which faith community to connect with based upon geography and faith tradition.
What about safeguarding?
Having a robust safeguarding policy in place as well as an active safeguarding culture is an essential requirement for any faith community that wants to register with The Welcome Directory.
The third session of our Prisons Awareness Course covers the issue of safeguarding, exploring what safe communities look like. We have also created some additional guidance for faith communities to complement their existing policy, with specific reference to prison leavers, which can be found here. It is intended to complement existing practices and bring further clarity and confidence in welcoming prison leavers into your community. We recognise that every faith community is different and therefore has different needs and considerations based on context.
Should a faith community not already have a safeguarding policy in place and would like to be included in the directory, then we encourage them to begin that journey by exploring what being a safe community looks like. Establishing safeguarding principles and culture doesn't need to be difficult. There are resources and support available from NSPCC Learning and ThirtyOneEight.
WILL we know if a prison leaver is going to attend our FAITH COMMUNITY?
The Welcome Directory does not make referrals. Instead it provides a list of registered faith communities, empowering prison leavers to make their own decisions on where they would like to continue worshipping, with support from Prison Chaplaincy.
For low to medium risk offences, the individual does not have to disclose that they have spent time in prison (unless your denomination requires it - speak to your Safeguarding Advisor if in doubt). This means that a prison leaver could attend one of your services or meetings and you would not necessarily know. In fact, there may already be prison leavers in your faith community and you are not aware. However, it may be that over time, as you journey together - as you would other members of your faith community, a prison leaver may choose to disclose this information. Equally however, a prison leaver may choose to make contact prior to attending, through their Prison Chaplain or Probation, although there is not a requirement to.
For high-risk offences, which could include crimes of a sexual nature, terrorism or a violent act, these individuals are managed differently, under additional statutory requirements with license conditions. These prison leavers are required to seek permission to attend services or certain functions or events, in line with license conditions, where there may be children, vulnerable adults or young people present. This is managed through 'MAPPA', Multi Agency Public Protection Arrangements via Police, Probation and Prison Services. The community in question are invited to be a part of these conversations. It ensures that measures and arrangements are put in place to safeguard both the faith community and the individual. More information with links and templates, can be found on our Resources Library here.
What do you mean by 'appropriate support'? Do you want a faith community to provide jobs and housing?

We want to encourage faith communities to explore for themselves what engagement looks like for them. We think that in the majority of circumstances, being a welcoming, accepting and safe community is the most important thing and often exactly what is needed.
Faith communities should consider what they do well and the strengths amongst their members to offer supportive developmental relationships, recognising that building trusting relationships takes time. There may be skill-sets or experience within your faith community which can help and support others as you journey together, within any of the 7 pathways to reducing re-offending, such as (a) accommodation, (b) education, training and employment, (c) health, (d) drugs and alcohol recovery,(e) finance, benefits and debt, (f) children and families, and (g)attitudes, thinking and behaviour.
For example, there might be someone in your faith community who works in HR who is experienced in reviewing CVs who could come alongside someone looking for work, as they would for others in their faith community.
Faith communities are not however expected to offer professional services to prison leavers and therefore knowing how and where to signpost to those that do is recommended. Some useful links for national and local services can be found here.
Will people leaving prison from other faith traditions be directed to my community?
No, The Welcome Directory does not make referrals or recommendations. However, the aim of the directory is to help people from a specific faith or belief system find a community of their specific faith or belief tradition in their locality.

We're already doing this work. why should we register?
If you're already doing this work - thank you! We need more faith communities like yours!
As you might be aware, individuals are often incarcerated hundreds of miles away from their hometowns and others choose to resettle elsewhere upon release. Its impossible for Prison Chaplains and Probation, who are helping someone to make plans for beyond the prison gates, to know of and be able to recommend all of the good, welcoming faith communities across England and Wales! Being included within the directory is valuable as it means that people leaving prison can connect with you and it doesn't rely on local knowledge.
WHO CAN BE NAMED AS THE POINT OF CONTACT OR 'CHAMPION' AND HOW DO WE AVOID ANY CONFLICTS OF INTEREST?
The 'champion' role is intended to act as the point of contact within the faith community for The Welcome Directory on an ongoing basis. It is advisable that the 'champion' contact is not a prison chaplain or volunteer, so as to minimise any potential conflicts of interest from being connected to both a prison and through-the-gate work.
If there is no other appropriate person to take on the role of 'champion', permission should be sought from the Managing Chaplain at the relevant prison and any necessary paperwork completed.
WHAT INFORMATION IS PUBLISHED?
WHAT ABOUT PERSONAL DATA?
As a registered faith community, certain data provided on the application form is included publicly, with permission as per the declarations at the point of registration.
It is advisable that contact details provided on the application form, for the senior leader of the faith community, are not personal data. This information should be specific to the faith community, for example a separate work email address and phone number. This is essential where the faith community leader is also a prison chaplain, as this data will be published publicly on both our website via the map and in the physical printed directory.
For more information on Data Protection, refer to the policy here.
WHAT IS THE APPROVAL OR REFERENCING PROCESS FOR FAITH COMMUNITIES?
Following the completion of the registration form, The Welcome Directory will carry out a standard referencing process. This may include obtaining further information from chaplains serving in prisons or the appropriate Faith and Belief Advisor to HMPPS. For more information on the approval process, refer to the flowchart here.
WHAT qualifies as prior experience?
When it comes to 'Prior Experience' as a registration requirement, it may be that some members of your faith community either work or volunteer in a specific prison. Where that is not the case, we recognise that many faith communities are involved in other ministries or social action projects within the community which means that they have a good understanding of issues that prison leavers might face. That could be a homeless shelter or a Food Bank.
Where a faith community has no prior experience of this work, we run a three-part Prisons Awareness Course for faith communities to join, to enable them to register upon completion. Find out more about our course and register your interest here.
CAN A FAITH COMMUNITY REALLY MAKE A
positive difference?
Absolutely, research has shown that communities of faith can play a significant role in helping people who leave prison resettle upon release and help people to leave criminal behaviour in the past. On the other hand, it has also been shown that a negative experience in a faith community can contribute to reoffending behaviour.
Is The Welcome Directory a multi faith charity?
The Welcome Directory currently represents six world faiths and beliefs: Christianity, Islam, Sikhism, Quakerism, Paganism and Hinduism. We are keen to grow our faith representation to ensure that prison leavers, wherever they resettle and whatever they believe, will find a welcoming faith community. Our directory can be searched based on each specific faith and belief, for example a list of Churches and a list of Mosques etc, allowing prison leavers connect.
We work with the multi-faith prison chaplaincy teams across the country and work in the same way that HMPPS does regarding faith. Working together across faith traditions in a prison context can be a great source of strength. Meeting and working together to help resettle people leaving prison in our diverse multi-cultural and multi-faith Britain is an important value for the charity.

contact us
27 Tavistock Square, London. WC1H 9HH
07538 129347
Registered charity 1169014
SIGN UP For OUR NEWSLETTER
© Copyright The Welcome Directory