Helping faith communities welcome people leaving prison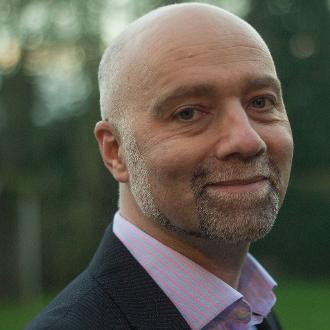 Peter Holloway
Peter has a heart to help the vulnerable and is the CEO of Prison Fellowship. At PF, he leads the organisation's 2,800 volunteers who support those who are held in the 120 prisons across England and Wales.
Initially qualifying as an aircraft engineer, Peter then retrained and built his career in HR, change management and organisation development. As Head of People Delivery, he established and led BA's first HR Shared Service Centre, delivering operational HR services to the 40,000 strong BA team.
In 2010 Petermoved to Switzerland and joined the international humanitarian agency Medair, and as their Group HR Director jointly led the organisation through significant growth and change as a member of the Executive Leadership Team.
Peter is married with two adult children and is interested in how organisations really work and how faith can play a positive role in society
shaffiq din
Shaffiq Din is a Muslim chaplain working with Her Majesty's Prison and Probation Service since 2003. He has a wealth of experience working within and alongside Muslim communities and offers consultancy and training to organisations who would like to better engage with Muslim clients, staff, families and societies. Previously Shaffiq has worked within the Pharmaceutical and Financial Services sectors and has a business/IT senior management background. Shaffiq supports UK Fostering and trains foster carers and staff from diverse backgrounds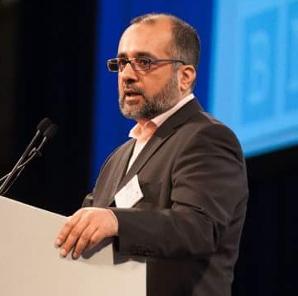 bob wilson
Bob Wilson is the Free Churches Faith Advisor to the Prison and Probation service in England and Wales. He is an ordained Baptist minister and Prison Chaplain, involved in training of Chaplains in a wider sense as an adjunct lecturer of Chester University.

When not in prison you may well find him in the mountains pursuing his other passion of rock climbing. Unusually for a prison chaplain, Bob is a qualified Mountain Leader and Rock Climbing Instructor!
Bob is Chair of Prisons Week, vice chair of the IPCA (Europe) Steering Committee and ex-officio trustee of The Welcome Directory.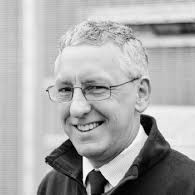 David spademan
David Spademan is a Northerner, having been brought up in East Yorkshire. He definitely has mushy peas with his fish and chips and if available he will also have a pickled onion.
Following some thirteen years of work in the water industry he has pastored an Assemblies of God church and since 2002 has been engaged in the work of prison chaplaincy. In April 2013 he was appointed as Managing Chaplain at HMP Onley where he leads the multi-faith chaplaincy team. The team offers pastoral support to 742 prisoners and around 500 staff and partner colleagues.
David is keen to see prisons have porous walls and to be seen as a part of the wider community. He encourages faith leaders to visit the prison and to actively support prisoners whilst inside and on release. He in part of the steering group for Free Church Chaplaincy in prisons and was a founding trustee of the Welcome Directory.
Eric Southwick
Eric Southwick is non-stipendiary Minister and a Chartered Accountant working with both commercial and charitable clients. He enjoys helping people professionally and personally. Professionally he advises both religious and secular charities across the country, including some small national charities, providing them with a range of services to support them in fulfilling their objectives. Eric serves his local church and churches further afield as a minister, speaking and leading groups and services for them. In addition to fulfilling his ministry Eric has many years' experience of serving as a trustee with a variety of charities and as a governor of a number of schools.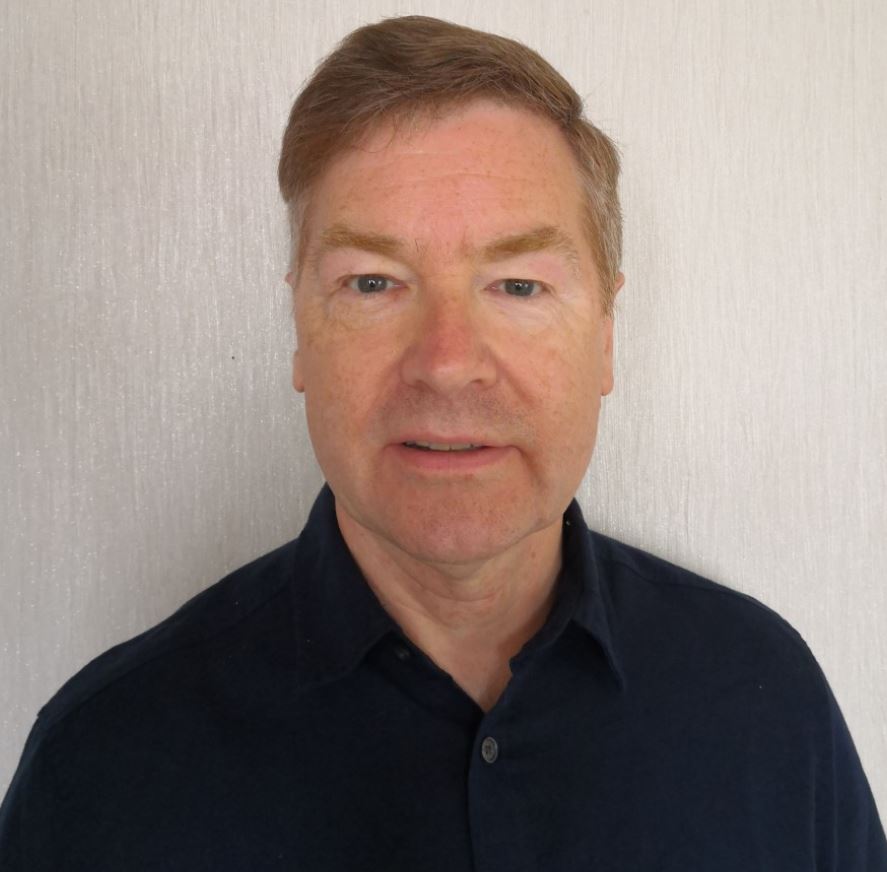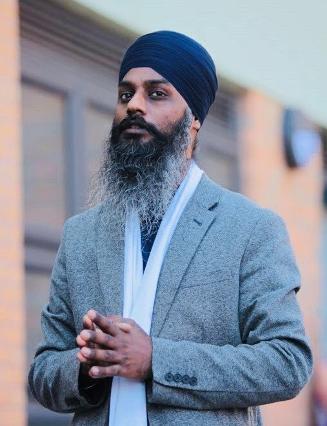 Amrik Singh
Amrik Singh has been a trustee of the Welcome Directory since 2017 when he joined us to help celebrate the important contribution which he believes that Sikh communities can play in helping people leaving prison find purpose and welcome in their future lives.
He is actively involved with the Sri Guru Singh Sabhias Gurduwara in Derby and has hosted our last two AGMs at the Sikh museum which adjoins the site. Hospitality is an absolute integral part of Sikhism, and through involvement with the Welcome Directory, Amrik hopes to be able to spread the word that this is as true for those leaving prison as for every other person with whom the faith interacts. Amrik also serves as a Sikh prison Chaplain at HMP Onley.
Our vision
The Welcome Directory has a simple yet powerful vision: to help faith communities become places where people who leave prison find acceptance. A place to belong that not only nurtures faith but also offers appropriate practical support.
People are at the very heart of this work; people who have found the benefits of being part of a faith community whether inside or outside the prison gates. If nothing else, we hope that engaging with The Welcome Directory will help you to understand that in a deeper way; that those leaving prison have a name, a story as well as hopes and dreams for their lives beyond the prison gate.
The Trustees, staff and stakeholders of The Welcome Directory met in November 2017 to establish our goals and our values.
Our Goals
In the next few years (by November 2022) the Welcome Directory (WD) will
Create a substantial directory with wide geographic coverage & wide breadth of faith groups
Ensure that every resettlement prison will have support from a WD volunteer
Ensure that every person leaving prison with a faith is made aware of WD
Enable every registered faith community to have the opportunity to attend a WD prisoners awareness course
Be a recognised part of the post release landscape
Have a sustainable funding and resourcing model
Be representative of the diversity of people in prison with faith
Have a breadth of positive partnerships
Be a great organisation to work / volunteer with
Be a narrative resource for people leaving prison in faith
Enable registered faith communities to see how the WD fits with their mission
Our Values
The Welcome Directory as an organisation values
Human Potential - we value a faith that inspires us to achieve more than we can currently imagine
Belonging - we value the creation of places of welcome where people leaving prison feel that they belong
Non-judgmental acceptance - we value the desire to accept both that people make serious mistakes in life, but that change is possible when trust is promoted
Welcome - we value welcome for all people irrespective of difference or history
Flourishing - we value safe places where people can flourish as they grow in faith and are offered practical support
our origins
The Welcome Directory was inspired by a resettlement project in Singapore called the Yellow Ribbon. Employers signed up to make opportunities for people when they came out of prison if the employers themselves made a commitment to change. It has led to real changes in society including a willingness to "unlock the second prison" of the community so that there was more acceptance and support for people upon release. For inspiration check out http://www.yellowribbon.org.sg
The project was referred to in a speech by a former Prisons Minister, Crispin Blunt, at a lecture on Restorative Justice at Lambeth Palace and led to the idea of developing a network of "Yellow Ribbon" faith communities in England and Wales so that when people are released they can easily identify communities that would be welcoming. Each self-identified community, with the support and commitment of their faith community leadership, would ensure that they have in place:
people identified who have undergone some training to make them aware of the needs of people who have been in prison,
safeguarding policies in place,
and identified local resources that might be helpful to someone making the transition to life in the wider community.
The level of support imagined would not be a formal mentoring scheme, but rather organic support developed through awareness raising and attitudinal change within the particular faith community. This would be the role of a small group of committed and identifiable champions within that community. It was the aspiration of the original working group that many faith communities would sign up as Yellow Ribbon communities so that a person walking down a high street might see the Yellow Ribbon sign outside a Mosque, Church, Temple and Gurdwara and so recognise the common values shared by faith communities to support people as they resettle.
An initial exploratory group was established involving people from Community Chaplaincy projects, representatives from faith communities identified by HMPPS Faith Advisors and the Head of HMPPS Chaplaincy, and a focus group was held at HMP Wormwood Scrubs. The purpose of the focus group was to explore with people who have either gone through the experience of leaving prison, or were about to do so, what they would look for in such a "Yellow Ribbon" faith community in terms of their values and the sort of welcome and practical support that would be helpful so that they would feel truly "at home".
Much as it would be nice to think that all faith communities would want to be "Yellow Ribbon" faith communities, the experience of people going out suggests that many places easily feel out of their depth with folk who have been imprisoned and cope by either rejecting them - in a "nice way", or making the person feel too visible at a time when they want to be able to gain the confidence of a few new friends.
After several meetings it was agreed that the next step forward would be to develop a Pilot Project in two areas; one being a London Metropolitan area and the other an area with strong faith diversity.
Development
Bob Wilson, The Free Churches Faith Advisor to NOMS drew up a plan to implement the pilot and secured the funding to develop the idea and run a limited pilot over the course of a year. In October 2014, Jonathan Green was appointed to coordinate the development of the work on a part time basis. Because there are a number of organisations in the UK that use Yellow Ribbons, it was agreed that The Welcome Directory was a good description of the aim of the work. To develop a directory of welcoming and supportive faith communities across England and Wales.
2014-2016
October 2014 was a time of planning and focusing the question of what could be achieved in a year.
Between November and January about 120 people provided input including prisoners, former prisoners, prison chaplains, prison staff, prison governors, criminologists and faith leaders. Their input led to some key insights that shaped the vision further and some central themes emerged which helped determine the next steps.
A diverse development team was formed and Jonathan and the team shaped three sessions that form the heart of The Welcome Directory process.
The three sessions were finished at the beginning of the Spring of 2015 and five prisons agreed to take part in the pilot.
Towards the end of the summer we had our first registration: The Quakers in Rugby!
Encouraged by the response, we learnt from the pilot, refined our processes and edited the sessions. In early 2016 we released the material and supporting resources to all managing chaplains across the prisons in England and Wales and invited them to develop the work in the coming year.
Recognising the potential of The Welcome Directory and encouraged by the early results, the Directors of the Free Churches Group extended the funding for a further year.
Recognising the opportunity to develop a distinctive work that had potential to grow into a national work which was supported by staff and volunteers, the directors of the Free Churches Group encouraged The Welcome Directory to become a charity in its own right. They promised six months of funding whilst a donor base could be developed.
On 1st October 2016, precisely two years after the development began formally the new charity had its administrative launch.

SIGN UP For OUR NEWSLETTER
© Copyright The Welcome Directory